INTRODUCTION

Basis of Metacognition

Metacognitive Advantages of the MOO

The MOO-based Metacognitive Process

Examples of the Process

Discussion of the Annontated Logs

Conclusion

Works Cited
Editorial Board
Conference MOO Log
---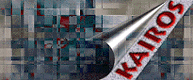 This webtext was prepared for and published in Kairos 3.1
---
---
MOO-based Metacognition
Incorporating Online and Offline Reflection into the Writing Process
Joel A. English
---
Introduction
In "Electronic Meetings of the Minds: Research, Electronic Conferences, and Composition Studies," Gail Hawisher argues that synchronous conferencing was able to become a staple of computer-assisted writing instruction because of composition's adoption of social constructionist theory. She maintains that, "until the profession accepted and endorsed a view of meaning as negotiated, texts as socially constructed, and writing as knowledge creating, we were unable to value the kind of talk in writing classes that electronic conferences encourage." Further, Hawisher contends that the active practitioners and researchers of synchronous conferencing pedagogy have not only expanded notions of how MOOing and MUDing can work in the classroom, but they have built upon the conceptions of socially negotiated knowledge, online cognitive activity, and metacognition.
In the past few years, my first-year college composition students and I have employed synchronous conferencing within the process of writing assignments and classroom communication. My students have proven to me that Hawisher is right: their online writing activities allow them to engage in group discussions about reading and writing, consult with writing tutors, and conference on their writing with me--cognitive activites that are mainstays of my classroom. But further, the synchronous activities allow for online metacognition that face-to-face activities do not, and perhaps more importantly, the saved, printed logs of the activities allow for further reflection and metacognition.
The online forum I use with my students is the MOO, and we meet in the Ball State Writing Workshop on LinguaMOO. The project consists of supplementing my freshman writing course with consistent computer-assisted activities: Students meet on the real-time MOO (multi-user dimension, object-oriented) to discuss their reading and writing; they conference one-on-one with me over the MOO; they meet with graduate writing tutors there. And always, they log the online conversations, saving, printing, then re-reading and responding in writing--both directly on the printed conference logs and later in reflective exposition--to the learning texts that are produced during the online activity.
Of course, any additional exercise which engages students in study and dialogue about their writing can be beneficial to them. It is our continual challenge as instructors to find readings that will engage students and will foster application and reflection to their own writing, learning, and lives; and is our goal to lead them in written excersizes that will compel them not only to write, but to contemplate what they're writing, what they're thinking and learning, and why. And I have found that online writing conferencing--which begins with an interactive dialogue-based form of writing, produces a learning text (the log of the conversation), and finally allows writers to read back through, respond to, and learn from the online activity--combines attributes of learning which, to my knowledge, have never before come together. The online classroom fosters a form of written metacognition that is extremely valuable for college freshmen, and the texts that online discussions produce serve as concrete, analytical maps of students' online learning.

---